Zuckerberg ha comprato Instagram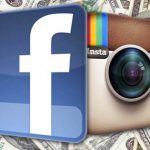 Instagram, il famoso social-photo network, appena arrivato sui dispositivi Android è stata acquistato da Facebook per un miliardo di dollari. Instagram ha milioni di utenti su iOS e si prevede che anche gli utilizzatori di Android aumenteranno in poco tempo. Ovvio che Mr. Zuckerberg non poteva lasciarsi sfuggire l'occasione dichiarando, comunque, che nulla cambierà eccetto lavorare per rendere Instagram completamente integrato con Facebook. Sicuramente il prezzo pagato lascia intendere che i profitti previsti saranno molto alti anche se c'è da chiedersi se gli utenti saranno contenti di questa acquisizione che li porterà nell'orbita Facebook senza che loro possano opporsi se non rinunciando all'uso del social-photo network.
Mark Zuckerberg bought Instagram
Instagram, the popular photo-social network, just available on Android devices, has been bought by Facebook for a billion dollars. Instagram has millions of users on IOS and it is expected that Android users will grow quickly. Mr. Zuckerberg could not pass up the chance saying, however, that nothing will change except for work to make Instagram fully integrated with Facebook. Surely the price paid suggests that the anticipated profits will be very high although it is questionable whether users will be happy of this acquisition that will lead them into Facebook circle without that they can't object if not renouncing to use of the social-photo network.

SOURCE