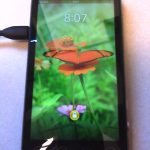 Fino ad oggi abbiamo assistito a numerosi tentativi per il porting di Android su HP (Palm) TouchPad, il tablet che l'anno scorso, quando HP annunciò la dismissione della sezione mobile, è stato posto in commercio a 99$ diventando un vero e proprio best buy. Questa volta, invece, si tratta del percorso inverso per cui possiamo vedere, poco chiaramente in realtà, WebOs 3.0, la versione del TouchPad, girare su un HTC Evo 3D americano. L'autore di questo porting è un membro di XDA, Ryan hope, che sta sfruttando i sorgenti resi open da HP per cucinare una ROM utilizzabile quotidianamente. Per adesso il lavoro da fare è ancora tanto ma se l'idea suscitasse l'interesse degli appassionati non è da escludere l'ipotesi di WebOs su altri terminali Android.
WebOs runs on HTC Evo 3D
Until today we have witnessed numerous attempts to port Android on HP (Palm) TouchPad, the tablet that last year, when HP announced the sale of the mobile section, was placed on the market at $ 99 making it a real best buy. This time, however, it is the reverse path so we can see, not very clearly indeed, WebOs 3.0, the version of the TouchPad, running on an american HTC Evo 3D. The author of this port is a member of XDA, Ryan Hope, which is exploiting the open source made available ​​by HP to cook a ROM can be used daily. For now there is much work to do but if the idea would arouse the interest of fans can not exclude the hypothesis of WebOS on other Android terminals.