Doogee X10 video di presentazione e link per l'acquisto a 45.99$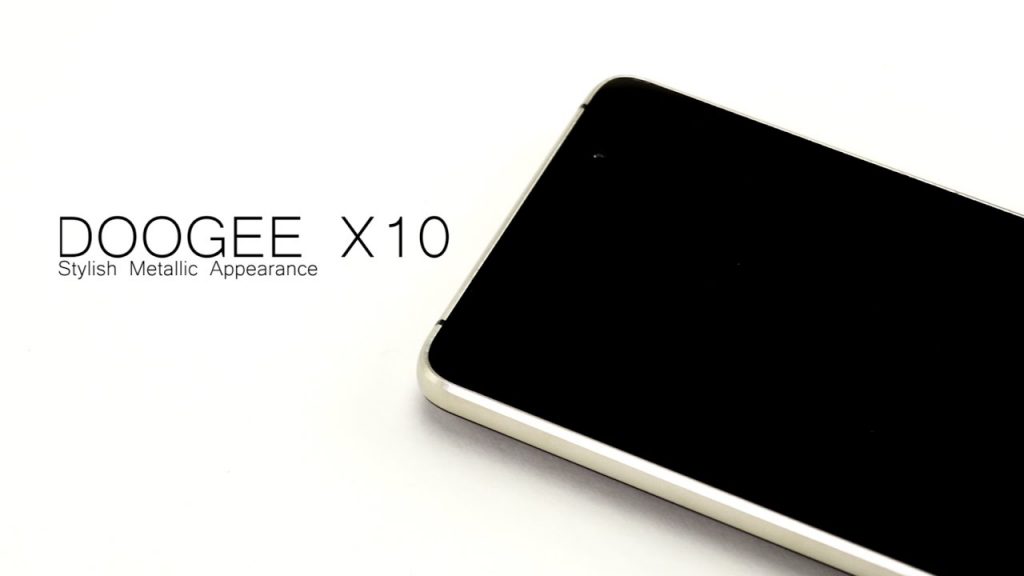 Incredibile ma vero, uno smartphone Android con frame in metallo a poco più di 40€, non è certo un top di gamma ma il prezzo è il più basso mai apparso in rete fino ad ora, siamo in attesa di riceverlo per i nostri test di rito, nel frattempo vi lascio al video ed al comunicato in lingua originale:
Recently we got some pictures of Doogee X10 (http://www.doogee.cc/detail/x-series/107), the newest product launched by the Chinese manufacturer DOOGEE, which made its name for bringing many high cost-efficient smartphones. DOOGEE X10 features "durable and affordable" with a 3360mAh big battery and stylish metallic body. It's also an affordable product at a stunning price tag of $45.99, now available in AliExpress.
Purchase link: https://doogeejoannastore.aliexpress.com/store/2528010
X10 comes with three colors, obsidian dark, space silver, champange gold. One thing hard to find in a $40 smartphone is X10 adopt aluminum metal frame around its body. CNC machining process was applied in X10 to make the metal frame show a rounded bevel fully fit its body. The polishing process including multi-steps of sand blasting, burnishing and anodization, making a glossy shine of the frame.
The metal frame improved X10's quality and the unibody back shell add more beauty to it as a whole.
The back shell of X10 used the integration injection molding to create a unibody design. There are no inconsistent bands or slices on the top, which contributing to the nice coherent beauty of X10. The polycarbonate plastic used in X10 is not as hard as metal, but with a softer texture. Painted with gold and silver, the surface shines as little stars just like some kind of real metal. There are few cheap smartphones would put much efforts to reach exquisite craftsmanship, DOOGEE X10 is quite out-standing in this field.
The other features of X10 including: 3360mAh polymer battery to support a stand by time of 16 days; first smartphone using MT6570 SoC, which has a premium power-saving performance; 5"IPS screen; 8GB internal storage expandable to 32GB, coming with Android 6.0 Marshmallow out of box.
More info: http://www.doogee.cc/detail/x-series/107